Here we will discuss how you can utilize your extra space and area outside your kitchen into some amazing entertainment zone. Just have a look below some amazing kitchen ideas and find out what's suitable for you:
COPPER and WOOD
The copper and wood can be utilized to make shelves for your kitchen and make everything handy and easily accessible for you.
WOOD FIRE OVEN
You can make a wood fire oven using the fire resistant bricks and mortar at your extra space outside the kitchen. Cook pizza, smoked turkey and many more dishes in that oven and have the fun of outdoor cooking and kitchen.
OUTDOOR KITCHEN CABINETS

The space in the kitchen is never enough for the kitchen stuff and dishes, so you can utilize your extra space outside the kitchen for making outdoor kitchen cabinets.
GRILL ISLAND
First, make a gas grill outside the kitchen, and then build an island. This idea is so simple, frictional and inexpensive. You can also add some extra things like bar-style seating to that grill island to give a luxurious look.
OUTDOOR KITCHEN WITH PERGOLA
Create an outdoor kitchen with a pergola overhead by utilizing the backyard of your kitchen. It is the great idea for hanging plants, lights, and other decoration stuff to make your kitchen look more beautiful and luxurious.
CONCRETE COUNTERTOPS
Make long lasting and beautiful countertops outside your kitchen. You can also add colors to the concrete to make it more eye-catching.
OUTDOOR KITCHEN WITH EXTRAS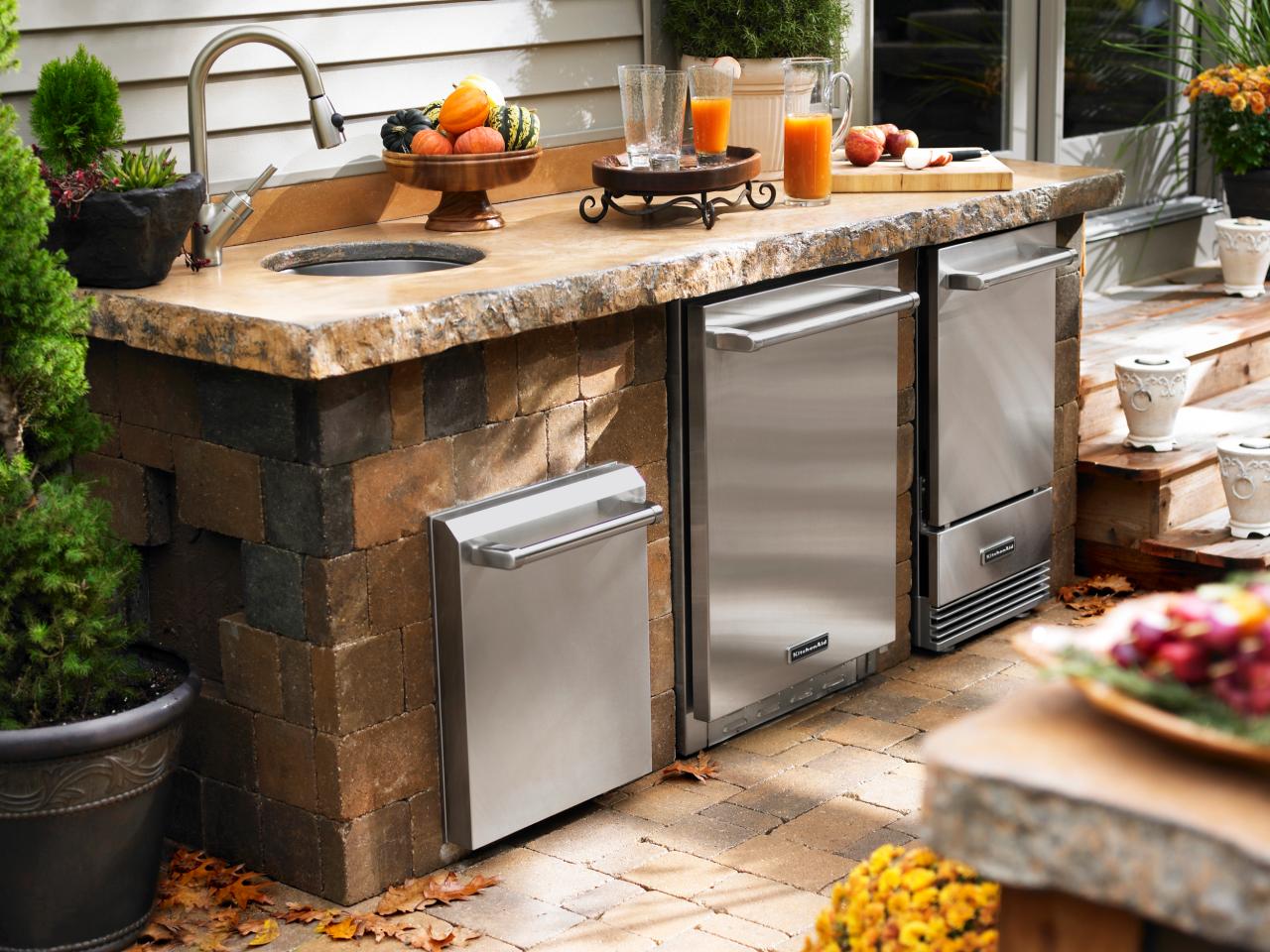 Create an outdoor kitchen and add some extra stuff to it to avoid dozens of trips to an indoor kitchen like mini fridge, sink, smoker and cold beverages etc.
PORTABLE BACKYARD KITCHEN
The portable kitchen will let you enjoy your parties either in the sun or on shades.
KITCHEN WITH BAR
Convert your boring outdoor kitchen backyard into some interesting bar consisting of ice-chest drinks, smoke, and grills.
EASY VIDEO INSTRUCTIONS
Follow the instructions in the video to cook a delight smoked turkey at your outdoor kitchen enjoy eating the best-smoked dish of Turkey.