There are cool houses and cool shopping malls. But have you ever thought what a cool car park would look like? True enough, you wouldn't worry how appealing a car park looked like unless you drive a Merc or a Lexus and you don't want to let a dilapidated parking area ruin the majesty. But it is unusual to put in extra effort in making such a utilitarian area look appealing. However, these car parks do not seem to fit into that description.
Millennium Point Car Park, Birmingham, UK
Located in Cardigan Street, Birmingham, West Midlands, this cube-of-a-car-park is built and owned by the city council. There are 984 parking slots in this multistoried building and employs a pay on exit scheme for its users.
Michigan Theatre, Detroit, USA
This once popular theatre was listed to be demolished after the initiative came to an end. However, speculations arose over the notion that the demolition process would destabilize its surrounding infrastructure. Therefore, it was transformed into a parking lot and remains functional to date.
Veranda Car Park, Rotterdam, The Netherlands
Paul de Ruiter designed this novel car park with a different idea in mind; to create an architectural masterpiece out of a less regarded structure. The hollow core surrounded by multistory parking lot is well known for its mesmerizing inner view.
The Cheese Grater, Sheffield, UK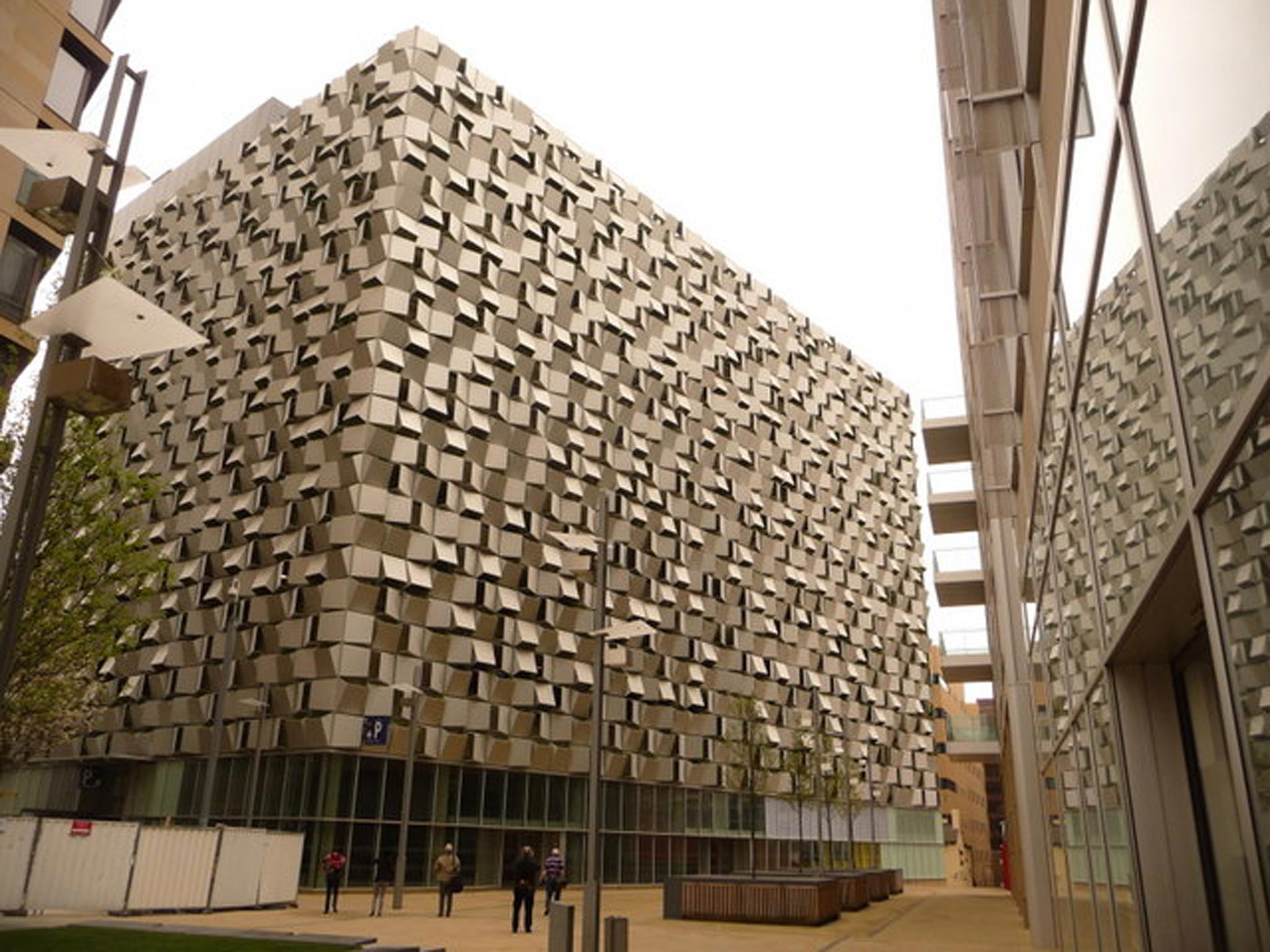 Located in Charles Street, Sheffield, the carpark lights up in the night as a picturesque landmark in the area. Designers Allies and Morrison Architects must be very proud of their innovation without the doubt.
1111 Lincoln Road, Miami, USA
The brainchild of Herzog & de Meuron serves as a function space as well as a parking area to the citizens of Miami.
Car Park Plaza, Cajnovas, Spain
Developed by Teresa Sapey Architecture, this colorful parking garage provides symbolic representations of local context in each and every one of its graphical designs. It also has a lighting scheme that eases the way find the process of its users.
Ballet Valet Parking Garage, Miami, USA
This eco-friendly garage is seen rising behind the shop lines of Lower South Beach Area, Miami. It is completely camouflaged with greenery and might provide one with a walking-into-a-rainforest experience in the inside.
Cordova Parkade, Vancouver, Canada
Built with pieces of a bridge that existed 10 years ago, the 6-storey facility provides 700 parking slots for the city of Vancouver. Its unique design is accredited to The Henriquez Partners Architects.
Parc des Celestins, Lyon, France
This underground carpark has a unique central chamber consisting of mirrors that reflect light into each and every level. Now that's something you don't get to see everywhere!
Eureka Tower Car Park, Melbourne, Australia
All the signs in this carpark are meticulously placed so that the drivers are able to read them only when they are in the intended positions, avoiding a lot of unnecessary hassle commonly seen in other parking lots.